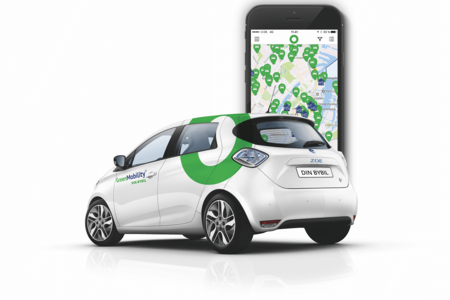 Do you need an easy way to get around while staying with us? We have negotiated a deal with GreenMobility to offer you 30 free minutes in one of the many GreenMobility city cars parked around Copenhagen. All you need to do is sign up with GreenMobility.
So if you need to get between the airport* and the hotel - or maybe a trip from the hotel to Louisiana this is a unique opportunity to do it in a cheap and environmentally safe way. The city cars run on electricity and have a range of over 100km.
All you have to do is:
1) Download the Green Mobility app
2) Complete registration with your driving license and credit card and use the promo code: #christianiv.
3) Load up the app and find the nearest car.
If you use more than 30 free minutes, it costs DKK 3.50 per minute. It is also possible to rent the car for 24 hours for DKK 450. Everything is included the price: mileage, insurance, and parking. For more info click here
*if you plan to travel from the airport to the hotel, we advise you to sign up at least a day in advance as it could take some hours to complete the registration.